GIFA, METEC, THERMPROCESS & NEWCAST-2019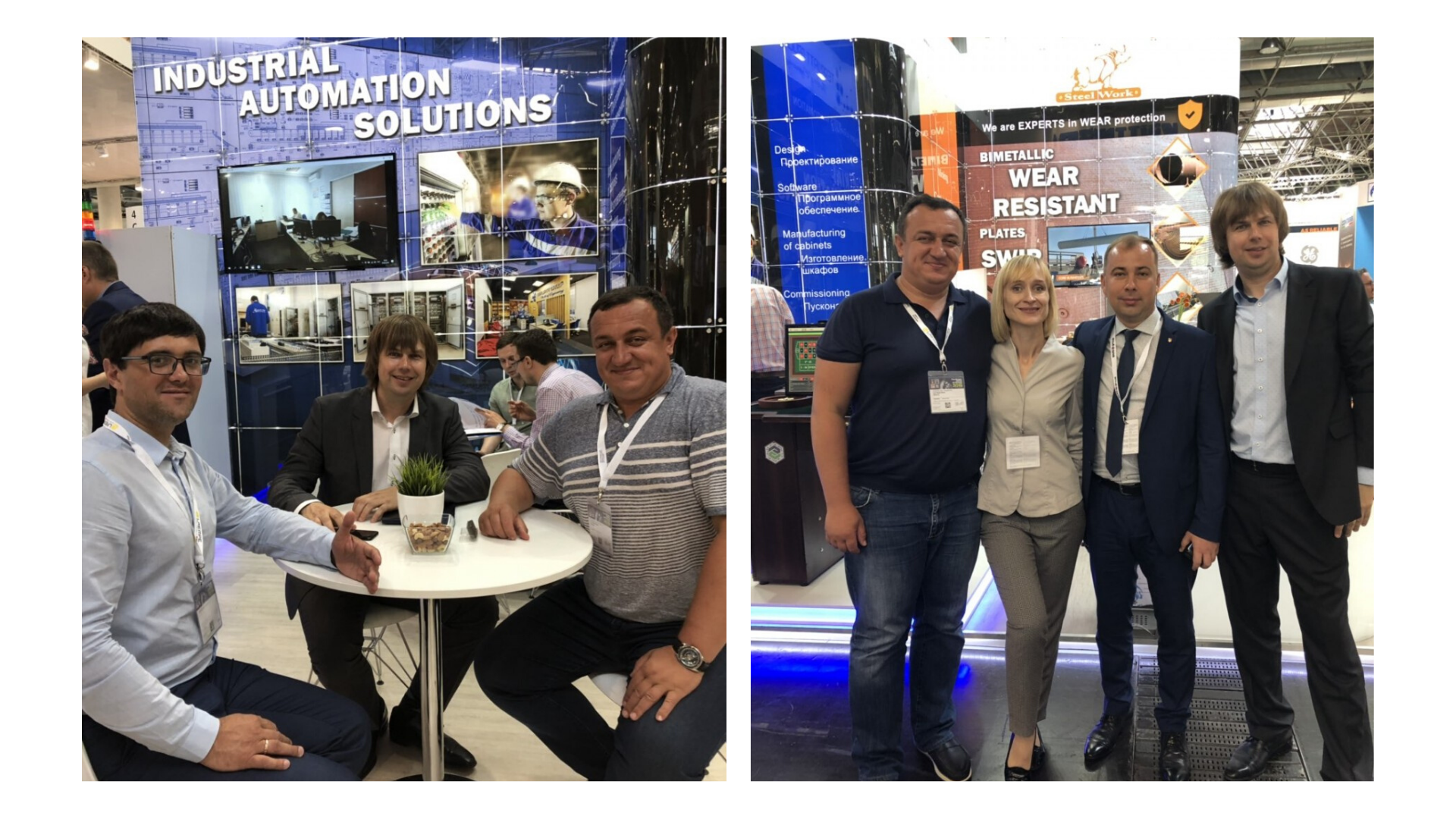 From June 25 to 29, 2019, the city of Dusseldorf, Germany again met the leaders of manufacturing
companies from more than 50 countries of the world. Specialized exhibition GIFA, METEC, THERMPROCESS
& NEWCAST has once again strengthened its position as a world leader.

The Steel Work Company adequately represented Ukraine at the world event, among the leading experts
of the metallurgical industry. Innovative developments of the Steel Work company and experience in the
field of protection of process equipment from wear and tear are still relevant and are in great demand.
This once again confirms that we are on the right track.

After five busy days at the exhibition, the Bright World of Metals was successfully completed on Saturday,
June 29th. He strengthened his international leadership as the world's most important exhibition site for
metallurgy and foundry technology. The dynamic atmosphere in the twelve halls of the Düsseldorf Trade
Fair was shaped by numerous investments, spontaneous business deals, lively discussion and the exchange
of experience between exhibitors and professional visitors.The results were excellent for both exhibitors and
visitors to GIFA, METEC, THERMPROCESS & NEWCAST, especially in terms of the international demographic
situation compared to previous events: 70% of exhibitors were from abroad (65% in 2015) and 66% visitors
came from foreign countries (62% in 2015).
About 72,500 visitors from 118 countries were invited to the halls during the five-day exhibition.

An important factor for success, along with a variety of internationality, is the quality of visitors: more 
than two thirds of the top and middle managers work in their companies and therefore directly influence 
investment decisions.

Once again, the quartet of metallurgical exhibitions has established itself as a driver of trends and 
innovations. Megatrends, namely additive manufacturing and industry 4.0, passed through all the 
exhibition halls, combining them. These trends met with great interest from professional visitors.

The next Bright World of Metals, consisting of leading exhibitions GIFA, METEC, THERMPROCESS & 
NEWCAST, will take place in June 2023. See you!